Ms Nicole Kennedy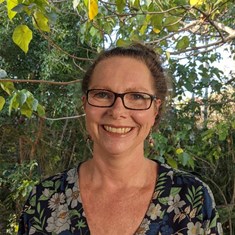 Ms Nicole Kennedy is a long-time patient advocate and health reform volunteer. She has sat on hospital based clinical governance and steering committees, family/patient forums, participated in senate inquiries, attended scores of clinical conferences, and participated in umpteen education events since 2008. Ms Kennedy has been an active and financial member of both national and state based peak health consumer organisations, combining these activities with one to one, as well as family group patient advocacy. She is also the co-founder of a charity advocating for paediatric patients diagnosed with cancer to have access to Whole Genomic Sequencing as part of the 'standard of care' upon diagnosis, like our overseas peers.
Nicole is also a parent to three children, her youngest was diagnosed with cancer at age two. While her child is now off treatment for cancer, it has left him with several challenging and debilitating complications (ongoing leg pain, a heart arrythmia, and fatigue to mention a few). Prior to having children, Ms Kennedy completed two undergraduate degrees (Psychology) and worked in consultancy both here in Australia and abroad. She regularly bundles her lived experience and professional background in broader cancer care collaboratives, contributing to status quo challenging reform for the Leukaemia Foundation and Rare Cancer Australia's 'National Oncology Alliance'.
Ms Kennedy has many passions, one of which is the emerging area of Cardio-Oncology.  She feels that the known harm endured by paediatric oncology patients is unacceptable and more research is needed to understand, predict and prevent chemotherapy induced cardiomyopathies.